My short-term contract job came to an unhappy/happy end on Friday. And while you might assume 'unhappy for me', I'd have to say that the real unhappiness was felt by my now-ex-employers, who really wanted me to stay and really liked me; they just ran out of budget.
They liked me so much that my boss basically wrote the new update to my resume, bragging me up even more than I usually do myself. Contract jobs are actually pretty good in that way — you can come in like a superhero, smash the crap out of problems, gird yourself in accolades, and leave before office politics sully your fancy spandex costume.
The big trick is making sure you've got somewhere to land when you leap over the next tall building in a single bound. (Freelance writers will find this kind of thing very familiar; it's a kind of rockstar lifestyle, assuming one reads that to mean "striving to see the difference between homelessness and living out of a tour van.")
I may have a new gig lined up pretty soon — another -opolis that needs saving from an Atomic Menance — but to be perfectly honest I'll be happy if there's a bit of a lag before the next corporate thing.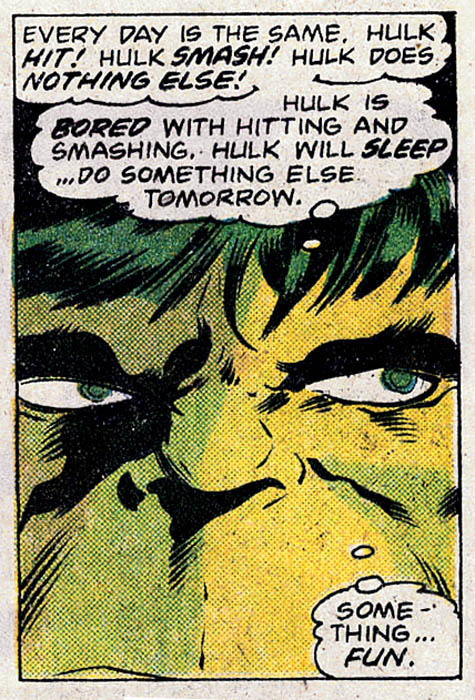 Let's review what's on the to-do list.
There's a new kid on the way to the Casa, so there are more than a few home projects going on. The kid's room is actually pretty much ready to go, but in the meantime we've been working on other rooms in the house.
We've painted our bedroom and the front greatroom, and of course Kaylee's new bedroom needs to be framed in and painted and carpeted and all that cool stuff, but we're letting some professionals handle that, even though I'm pretty sure I could nail (heh) the framing part.
Then there's painting the house itself. The outside. We must — absolutely must — paint the whole thing before winter, or we'll need to replace all the siding next summer, and if I've got some time before the next gig, I'll probably be doing that myself and saving us mumble-hundreds of dollars.
The main problem with this cunning plan is that there are three spots where the siding needs to be replaced, and of course the problem spots aren't anywhere a mook like me could handle it — they're complicated places like where the chimney meets the house, right under the eaves.
By the way: if you're in the market for a house, or planning to build one? Fuck chimneys. I don't care how much you want a fireplace; don't do it. Embed a firepit in your deck or something. Chimneys are to houses what a bad smoking habit is to an otherwise healthy person.
Anyway. I am pretty much ready to go with the painting thing, but we're going to have to wait until we can get these sections fixed by someone competent experienced.
NaNoWriMo is on the horizon, and the prepatory murmurs are audible even at this great distance. Some folks have asked if I'm 'doing' it again this year which… c'mon. Of course.
But I've got a lot of other stuff to do first. A publisher handed me some revision requests which — damn them — are actually really good, so I want to get those done and handed back to my awesome agent before October is dead and gone.
What will I be writing?
Actually, I have a story to finish that needs at least another 50k (well, two, actually, but I'm picking one over the other), so I'll be getting it down. Yes, I know you're not supposed to do that with NaNoWriMo, but at this point, I think I've done it legit often enough to pfff those kinds of restrictions.
But that's just me; if you're trying to finish NaNoWriMo for the first time, BY ALL MEANS OBSERVE THE RULES. Doing it my way (picking up an unfinished story) is actually making the whole thing harder; I'm just stupid self-challenging that way.
What would I write if I weren't working on something extant? I dunno.
I'll tell you what I wouldn't suggest, though: steampunk.
I love the stuff currently lumped in under the heading of 'steampunk'. Love it. But steampunk is kind of like vampires right now; something people mix in because it's cool, not because the elements are being used in any kind of meaningful way. I'm getting sick of it.
You want to use the trappings? Fine. Call it whatever it really is, though — zeppelin fantasy, gogglerotica, or whatever.
Punk anything requires class struggle, the social effects of technological revolution, and people with no influence and power rebelling against a monolithic Authority.
Slapping goggles on your protagonist doesn't make it steampunk.
Ahem. Anyway. Rant over. There's my advice for NaNoWriMo. At least for today.
Hey, that reminds me.
Last year, I wrote a bunch of NaNoWriMo advice, broken down for day-by-day consumption. People seemed to dig it (and I'll probably repost them to twitter as appropriate), but would there be any interest in seeing all those posts brought together into some kind of ebook-like thing prior to the start of the madness?
Not to buy, obviously — I'm not wondering if there's money in it — I'm wondering if there's enough interest to justify the work of putting it together before 11.01.10.
Is that it? I think that's it. Damn but I'm out of practice writing these things — this post was all over the place — I've got blog-rust all over the keyboard now. Hopefully tomorrow will be better.
Nothing like being blocked from your own site during the day for the last two months to make you really pine to get some blogging done.